Tips to Keep Your Vehicle Running For A Long Time in Metairie, LA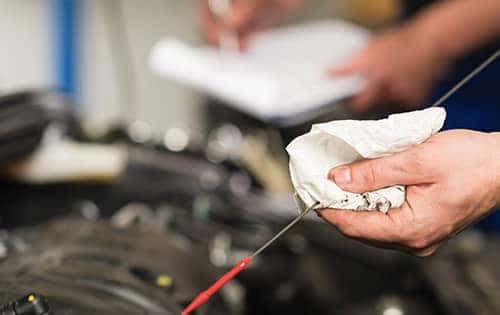 With advances in manufacturing, vehicles are lasting longer which is causing more people to encounter advanced maintenance issues with which they may not be familiar. Here at Lakeside Toyota, we want you to know about these less common maintenance procedures so you won't be surprised at 100K miles, 200K miles, or beyond!
Transfer Case Fluid: In 4-wheel or all-wheel drive vehicles, the transfer case sends power from the transmission to the axles. This is not something you can check easily, so make sure a professional takes a look.
Coolant Fluid Exchange: Inspecting and topping up coolant fluid is a standard procedure, but over time you'll have to have the fluid flushed to remove contaminants.
Spark Plugs: These can become gunked up, or fail entirely. It's best to have these checked out if your MPG suffers, or your engine is making odd noises.
Belts: There are a variety of belts that will eventually fail, and there are too many to list here. If you hear a squeaking noise, particularly when starting your car, a belt is failing, however not all belts will make a noise. Since these are flexible and made of rubber, they won't last forever. The timing belt is a major concern for all vehicles, and it will start to fail between 60K and 90K miles — make sure to check your vehicle's manual.
Differential Fluid: The differential is what lets 1 engine power 2 wheels. The differential fluid is what lubricates this mechanism and needs to be checked occasionally.
For more information on long-term maintenance you can give our service center a call at 504-576-9802, come in to the service center at 3701 North Causeway Blvd, Metairie, LA 70002, or schedule your appointment online. Interested in purchasing a new vehicle? Check out our new and pre-owned vehicle inventory!